The World's Fastest Indian.
My Movie review. GREAT Five greasy wrenches, I loved it, the whole story line was fun and genuine, and driven. The main actor Anthony Hopkins, plays Burt Munro an old retired motorcycle racing fanatic, who has always dreamed of speed racing on the Boneville Salt Flats in Wendover Utah. He finally makes his dream come true, traveling from New Zealand to Utah to race on the salt. The story follows his adventures across the oceans and through California and Nevada.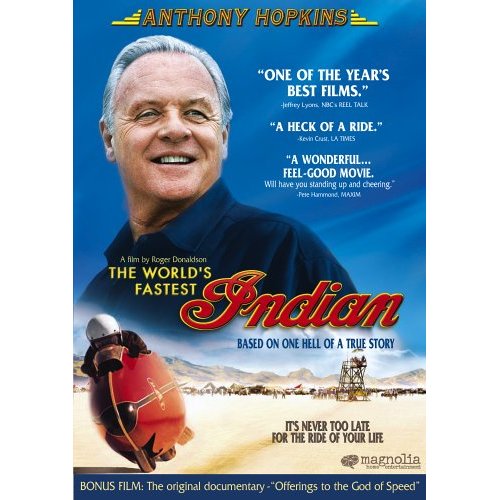 The life story of New Zealander Burt Munro, who spent years building a 1920 Indian motorcycle -- a bike which helped him set the land-speed world record at Utah's Bonneville Salt Flats in 1967.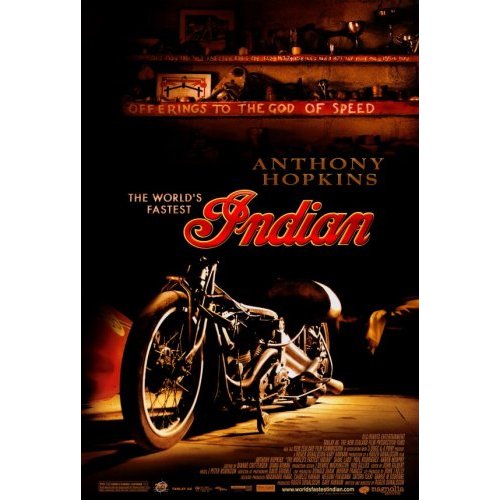 Here is a collection of Posters and Art from The World's Fastest Indian. These would look great in your garage, right above your Custom Chopper.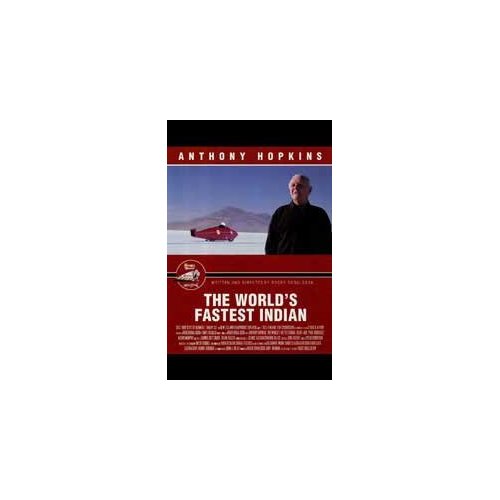 This is another available poster. I am partial to the one above Not sure why I guess it highlights the Motorcycle more.
This is the another story of the World Fastest Indian Burt Munro.


Here is a related book chronicling the life of Burt Munro. It sounds like a very interesting story about an amazing and passionate Motorcycle man from the past.